~ * ~

We are heading to Bendigo again and are very excited to announce our traders for 2016!
LYNDEL 3D CARDMAKING stock lots of products to make your own 3D projects. They also hold classes at their country store in Terang and will be doing a make-n-take at the show.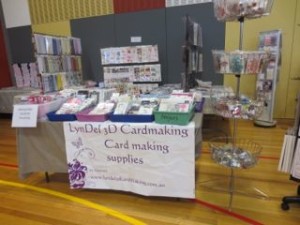 KASZAZZ Card making/scrapbooking products available through our catalogue. We offer home demos and workshops to our customers. Come along and say "Hi" to Julie and her team.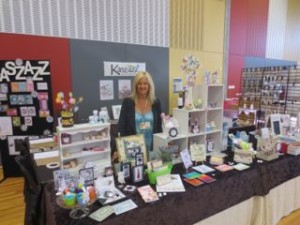 CLOSE TO MY HEART is the "Let Me Show You How™" company. From easy-to-follow patterns in our how-to books to co-ordinated embellishments for fast and gorgeous pages, we can show you how to discover your creativity and celebrate relationships—with handmade projects from the heart!
Free make 'n' takes hourly (book your place at the stand), demonstrations & prize draws throughout the show. Keron will be your host for the weekend.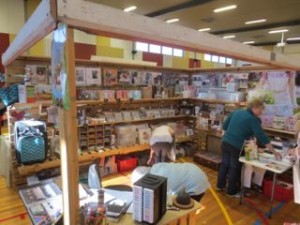 PAPERMAZE SCRAPBOOKING SUPPLIES, with Sharron and the team, are dropping into Bendigo and will have their wonderful range of scrapbooking and papercraft materials and embellishments. You can see more of their range at the Papermaze website.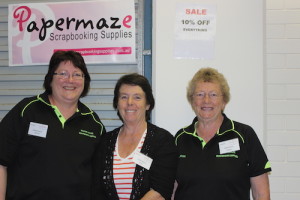 A PAPER EXPERIENCE – please welcome Kerri to her first P2P show! She sells papercraft supplies – paper, card, ribbons, embellishments, washi tape, etc. and will commence to offer card making classes in Caulfield, Melbourne from March.
At the Craft Show, they will be offering a free 'make and take' with a small washi tape card which features a mini envelope created by a punch, together with a kit which has all the makings for the card. See the team at the stand for details.

STAMPIN' UP! is well known for it's beautiful detailed stamp sets plus their co-ordinating range of inkpads, card stock, punches and embellishments. Every product is designed to work with many other components of the Stampin'Up! range. The aim is to make creative crafting easier for beginner stampers through to experienced cardmakers and scrapbookers.
The Stampin' Up! team have created a series of mini-classes. Each project will take around 1 hour and there will be a cost of $10, and limited to 5 per class.
Saturday's line up is: an Easter Basket at 10am, Floral Frames Card at 12 noon, and Puppy Punch Art card at 2pm.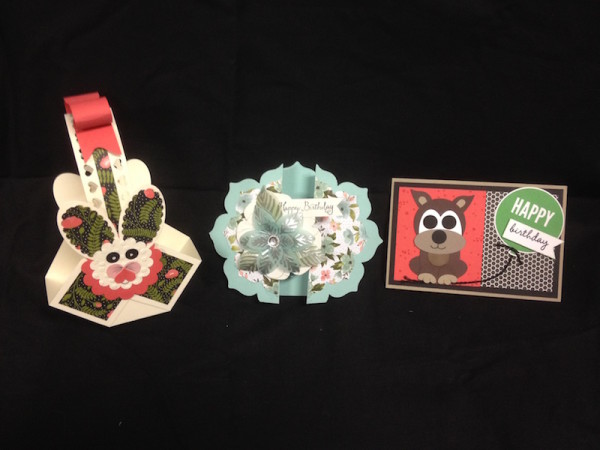 And Sunday's line up is: Window Box card at 10.30am, Slider Card at 12.30pm, and Monkey Punch Art card at 2.30pm.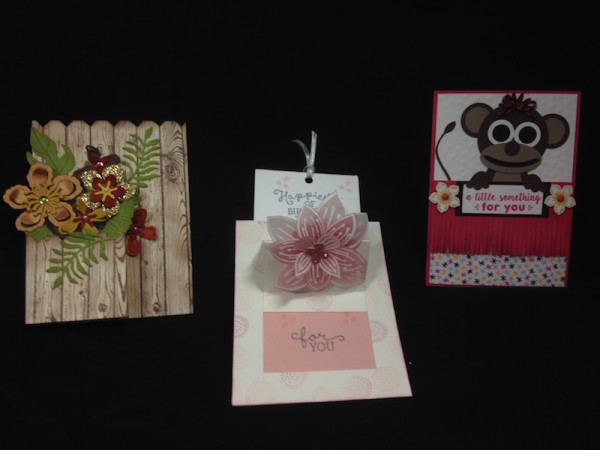 BELLBIRD PAPERARTS and Cathy has been coming to our show for a number of years now. We all look forward to her demos which are informative and easy to understand. Her card designs are beautiful and she always has a "gallery" to showcase her papercraft arts. See more on their Facebook page.
Bellbird Paperarts is a brick and mortar shop, open Tuesdays to Saturdays, at 138 Canterbury Road Blackburn South. You can pick up a discount entry flyer from their store.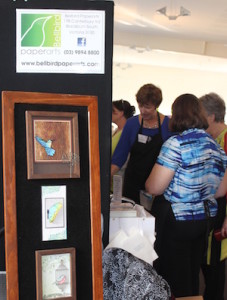 MANOR HOUSE CREATIONS are an Australian company with beautiful scrapbooking and craft flowers, papers and embellishments. You can see more on their Facebook page.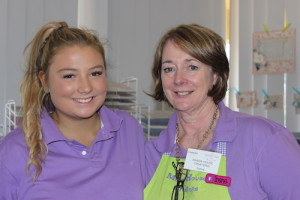 BONNIE DOON CREATIVE RETREATS  weekends are all about CREATING!
We place no restriction on specific brand or company use of products, or limitations on what genre of craft – whether it be SCRAPBOOKING, CARD MAKING, MIXED MEDIA, STAMPING, OFF THE PAGE, BEADING, SEWING, PATCHWORK, EMBROIDERY, KNITTING, CROCHET… all sharing ideas and inspiration and having a wonderful weekend away! You can read more here, and talk with Lyndelle and Rita at the show.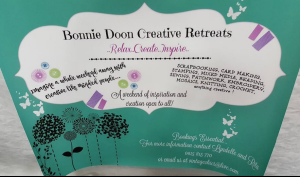 MIXED MEDIA ART brings you a range of stencils, stamps, ephemera, inks and paints to inspire your scrapbooking, paper craft or mixed media project.
We will be demonstrating the GelliArts Gelli plate all weekend and have a special "Gelli Plate Starter Kit" with everything you need to get started with Gelli plate printing. All you need to add is some paper and inspiration! You can join the global community with their Facebook page.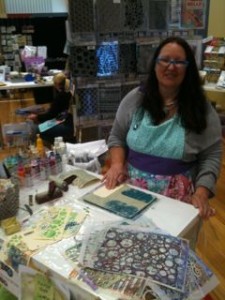 THE CRAFT EMPORIUM offers individually designed monthly scrapbooking and papercraft kits, along with loads of inspiration and examples to make your crafting quick, enjoyable and easy.
They also run classes in Macedon, Victoria and have a huge variety of scrapbooking papers, cardstock and beautiful embellishments to choose from. Their Facebook page shows this month's class layout.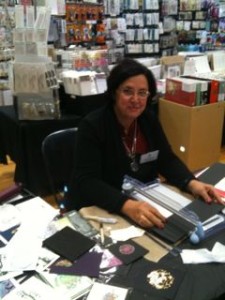 LITTLE BITS stocks a range of unique cardmaking products, including:
– Gelatos
– Pan Pastels
– Crafty Individuals stamps
– Storage supplies
– Quality card and envelope packs
– A heap of bargain packs
– Quality and brand new general and Christmas stamps
– Journalling and mixed media products and journals
– And of course glitter!
We are holding make n takes , as well as mini classes, which we will be holding on our stand over the weekend. The cost for the mini class is $5.00 and each participant will receive a $5.00 voucher to be redeemed back off the stand. All materials and equipment is included so all you has to do is pop your name down and turn up at the appropriate time…..easy. See the team at the stand for details!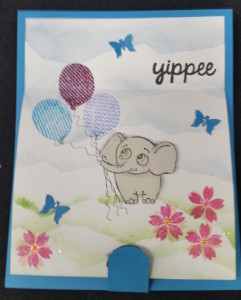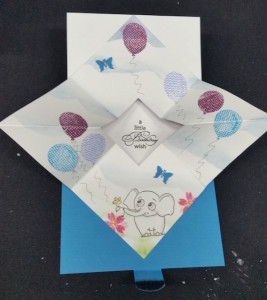 You can pick up a discount entry flyer from the Little Bits shop, at 389 Chandler Road, Keysborough.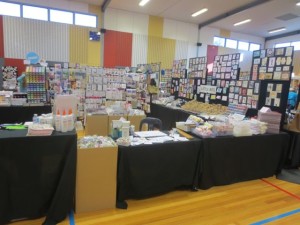 CHERISHED FRAMES sells a wide range of scrapbooking products. We specialise in beyond the page and offer classes run in Chirnside Park. We have a large range of wood in stock so if you are after anything in particular at Sandown please just send me a message. We also offer a wide range of invitations for all occasions as well as all the products to make your own. You can follow them on their Facebook page.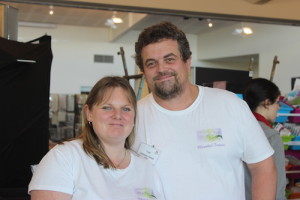 PAPERZONE COMPANY stock a large range of dies, including Tattered Lace, Nellie's Choice, Embossing Folders and a large range of 3D die-cut decoupage range. We also stock a range of craft kits and a largest range of Stickers. We also have a very large range of Cardstock and Papers, scrapbooking materials, Adhesives, Machines & tools.
You can follow them on their Facebook page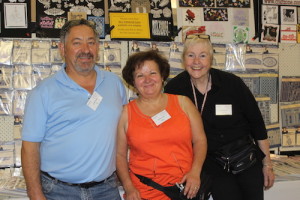 ~ * ~ * ~ * ~
For all the Bendigo Show Details click here!