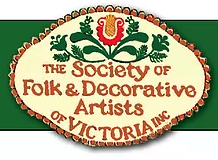 The Society of Folk & Decorative Artists of Victoria is a group of folk and decorative artists who meet every month on the 4th Sunday excluding December and January.
Their Mission is to create a sharing and caring Society where decorative painters of all levels, abilities and ages come together to share a mutual love of Folk and Decorative Art.
Sandown 2017
The SFDAV team are offering both a mini class and a range of Make and Takes during the papercrafts show.
Canvas Mini Class
Take this one hour class to create your own canvas using a variety of techniques.
Suitable for all level of crafters and artists. Bookings to be made at the SFDAV stand. Cost $15.
Class times:
Saturday 14 October – 10am, 12pm and 2pm
Sunday 15 October – 10:30am and 1:30pm
Make and Takes
There are five different Make and Takes that will be offered over the weekend – just take a seat and get crafting!
~ * ~ * ~
More about SFDAV:
For the months of February, April, June, August, & October each year, a guest speaker or event will follow the general meeting.  For the opposite months of March, May, July, September & November,  workshops are held by visiting or member tutors.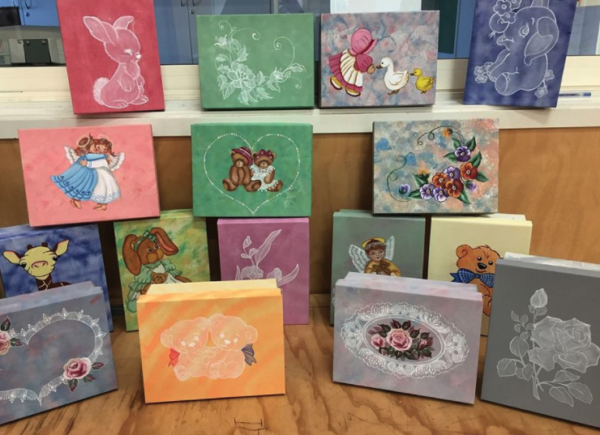 You can find out more on their website Society of Folk & Decorative Artists of Victoria or their Facebook Page.