With the countdown to our Sandown show approaching quickly (see details here) we are excited to announce our retailers for 2016.

New Retailers to Picture to Page
Art Tree Creations
Tam and her team specialise in creating amazing resin art and sell a range of products to support this growing craft form. Their feature products are the art board, specially made "canvases" that are perfect for resin art, along with a range of mixed media applications!
Read more about Art Tree Creations here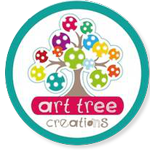 Can Do Books
Can Do Books specialises in providing fine leisure books direct to customers throughout Australia. They have been offering the best range of craft, practical art, gardening and woodworking titles, at their store, on their website and now at From Picture to Page.
For details about Can Do Books, click here.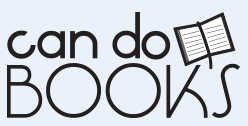 Catchy Crafts
Dina, Doug and their team offer a range of craft products, including stamps, adhesives, tools, dies, inks and punches.
You can find more information here.

New Retailers to Sandown
We are welcoming these retails who have been to a Picture to Page event before, but this is their first visit to our Sandown show.
A Paper Experience
Kerri and her team offer a range of papercraft supplies – beautiful papers, card, amazing ribbons, embellishments and bling, washi tape, etc. They will also be offering a free 'make and take'.
Details of their Sandown Show special are here.



Creative Memories
Creative Memories returns to Australia with a range of their own products including tools, albums, papers and decorations. Rae Dowie will be representing them at the Sandown Picture to Page Scrapbooking Show.
They are offering a range of specials at the show – click here for details.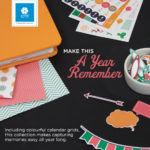 Paper Stop
Steve and his team are bringing a fantastic range of paper, card, envelopes, pre scored cards, patterned paper and seals; perfect for all of your cardmaking needs.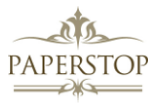 Our Favourite Retailers & Exhibitors
The Craft Emporium
The family owned Craft Emporium offers individually designed monthly scrapbooking and papercraft kits, along with loads of inspiration and examples to make your crafting quick, enjoyable and easy. Sonia will be doing  range of make and takes, plus a mini class, at the Picture to Page weekend. Click here for more details.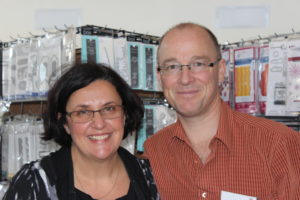 Stampin' Up
Janine Rawlins and her team are our Sandown Stampin' Up! representative. Stampin' Up! makes papercrafting easy by offering a complete range of co-ordinated stamping and scrapbooking products.
More details of their show specials to come!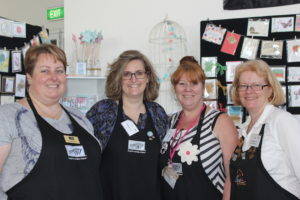 Skat Katz
Fred, Lucy and the Skat Katz team always manage to amaze us with their paper creations. They specialise in a range of manual and electric paper cutters. These will be demonstrated across the weekend at the Picture to Page show.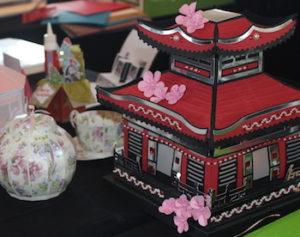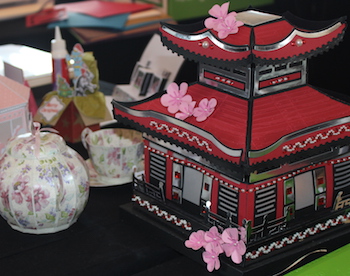 Scrap 2 Relax
Scrap 2 Relax, with  Karen and her team are back at Sandown. Their retail store is located in Drouin.
During the October show, Karen and her team will be holding make and takes, featuring Ken Oliver Color Burst and IndigoBlu Stamps. They will be once again offering show specials on a range of products.
You can see their make and take samples here.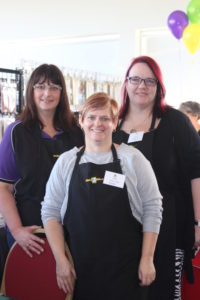 Paperzone Company
The Paperzone team stock a large range of dies, including Tattered Lace, Nellie's Choice, Embossing Folders and a large range of 3D die-cut decoupage supplies. They also stock a range of craft kits and a largest range of Stickers. A very large range of Cardstock and Papers, scrapbooking materials, Adhesives, Machines  and tools are also available.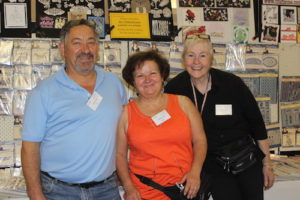 Papermaze Scrapbooking Supplies
Papermaze, with Sharon and the team, are heading back to Sandown and will have their wonderful range of scrapbooking papers, papercrafting materials and embellishments.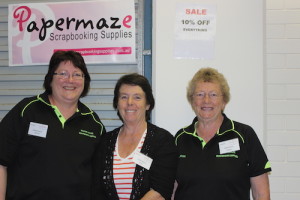 Mixed Media Art
Michelle and the Mixed Media Art team coming back to Sandown for their third show and are bring you a fantastic range of stencils, stamps, ephemera, Art Foamies and paints to inspire your scrapbooking, paper craft or mixed media project.  Their extended range of mixed media products will also be on show.
Details of their Make and takes are here.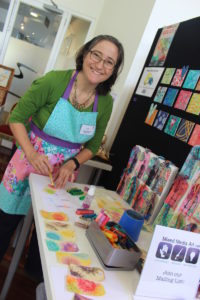 Manor House Creations
Manor House Creations is run the by the delightful Irene. Manor House Creations specialise in lovely scrapbooking papers and embellishments, with a range that you won't find anywhere else.
Click here for more information.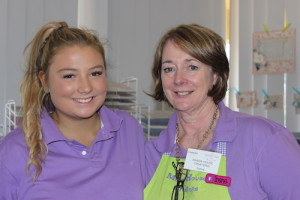 Lyndel 3D Cardmaking
Julie and her family run LynDel 3D Cardmaking, located in Terang. They specialise in a range of 3D embellishments to use in your cardmaking and papercraft projects.
Make and Take details to be added soon.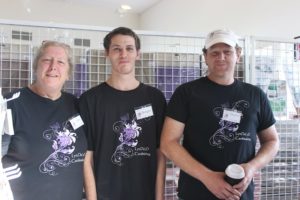 Little Bits
Lesley and the Little Bits team are the stamps and card making specialists, stocking a range of unique cardmaking products, including Gelatos, Pan Pastels, Crafty Individuals stamps, storage supplies, a heap of bargain packs, journalling, mixed media products and, of course, glitter!
Details of the gorgeous make and take are here.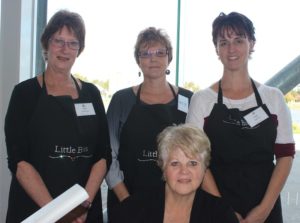 Kazmos Kreationz
Karen and the Kazmos Kreationz team are coming back to Sandown with their mixed media art brilliance! They are an online business specializing in mixed media and art supplies. They have a workshop in Cranbourne where locals can shop in person and where they hold classes in art journaling and mixed media techniques.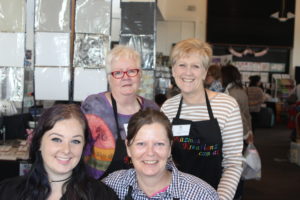 Kaszazz
Jenni and her team will be showing off their Kaszazz products at our Sandown Show.
See here for more information.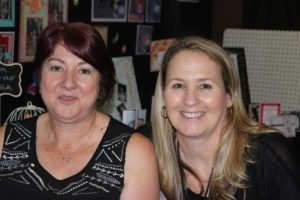 Hobby Hoppers
Hobby Hoppers have a unique range of embellishments. They specialise in craft supplies including Washi Tape, Hemptique Twine, Stickers, Craft Kits, Motex Labellers and tapes and the Craftabout desk organiser.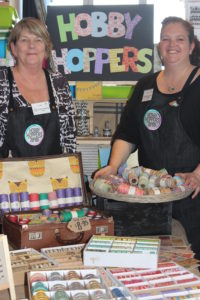 Envelope Solutions
Kathryn, Brendan and the Envelope Solutions team are bringing their colourful creations back to Sandown. They offer a HUGE range of envelopes in EVERY colour and size you can imagine!!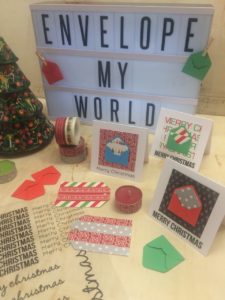 Eclectic Images
Cathy and her team at Eclectic Images will be along with their unique range of Stamps, Ink Pads, Embossing Powders, Scrapbook papers, Gloss and Cotton Blend A4 cardstock.
Creative Dreams
Creative Dreams and their team are regulars at Picture to Page shows. They have a retail papercrafts store in Dorset Road, Boronia.
Click here for more information.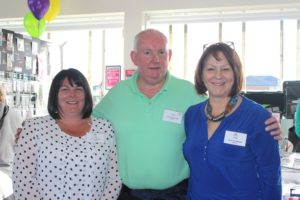 Bellbird Paperarts
Cathy and her team run the lovely Bellbird Paperarts store, specialising in all things stamping and card-making related.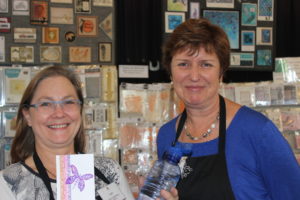 At the Sandown Papercrafts show, Cathy will continue to show you many wonderful watercolour techniques using pure pigment powders and ink pads. Come along and watch Cathy's great demonstrations on using watercolour powders.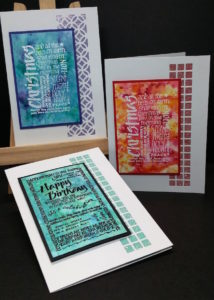 Plus Wait – There's More!
Catering and Refreshments
At Sandown Papercrafts show this year, the catering and refreshments are provided by Di and the Highways team.
Kids Crafting Area
Once again, Janita will be hosting the kids and challenging their creativity in the Kids Crafting area. Just look for the balloons!
Getting to Sandown
Details here -> Getting to Sandown Picture to Page Show
~ * ~