We are so excited to announce our retailers and exhibitors for our Sandown show – 14 & 15 October 2017.
All of the Sandown show details can be found here.
Details of Classes, Make and Takes, Demonstrations and Mini-Classes will be added as the information is available, so check back often!

New to the Picture to Page Family
We are so excited to welcome these new retailers and group to the Picture to Page family!
JCraft
We are thrilled to have Jannette and JCraft coming along to Sandown. They specialised in all supplies for card makers, scrapbookers and all paper crafts.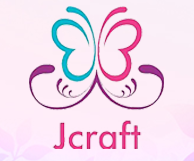 Lissie Lou Designs
Elissa is bringing Lissie Lou Designs to share her scrapbooking and embellishments with us!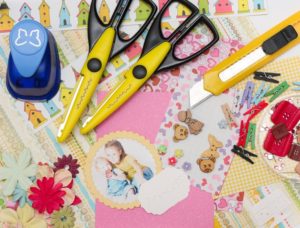 Just Sweets
We're adding a sweet touch to Picture to Page Sandown this year – Enzo and his team are bringing their Just Sweets collection!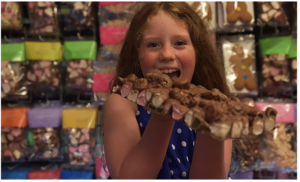 Luscious Labels
To help us with our need for Planners accessories, Denise is coming along with her Luscious Labels and her HUGE collection of labels and stickers.
Society of Folk & Decorative Artists of Victoria
We are thrilled to have the Society of Folk & Decorative Artists of Victoria coming along to share their delightful artwork. They will be holding a mini class AND a range of Make and Take projects. Click here for all details.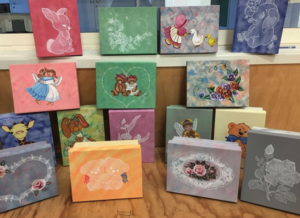 The Button Ladies
The Button Ladies are bringing their collection of buttons to use on ALL our crafting projects!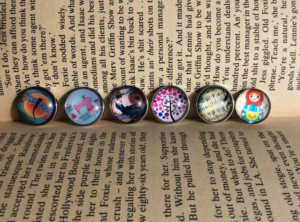 Victorian Parchment Retreat
We have parchment craft back at Sandown! Love having Pat at our show, with Victorian Parchment Retreat.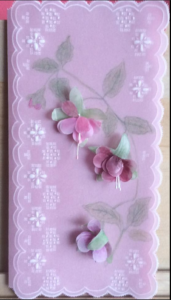 Crystals and More
Ann is bringing the WHOLE collection of Crystals and More range of crystals, embellishments and craft kits.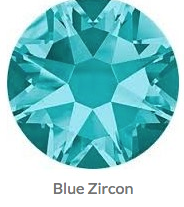 Buttons N More
We are excited to have Shirley and Buttons N More at Sandown.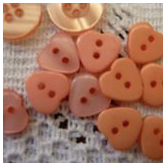 New to the Sandown Show
These retailers have exhibited at other Picture to Page show but are now coming to Sandown 2017 to share their wares.
Close to My Heart
After an absence at Sandown due to clashes with the CTMH Conference, Close to my Heart are back!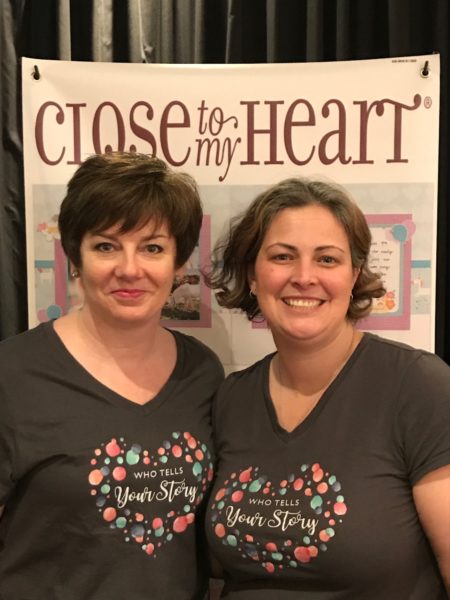 Danielle and Paula are coming along with two classes AND a make and take project. Visit their page for details.
Crafts R Us
Siany and Crafts R Us are bringing their range of unique scrapbooking papers to Sandown.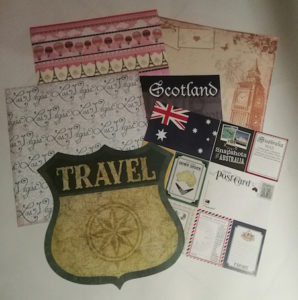 Libby's Charms & Cards
The delightful Libby and her offsider Liz are bringing the extensive collection of Libby's Charms & Cards to Sandown, after having SO much fun in Bendigo, Pakenham and Geelong.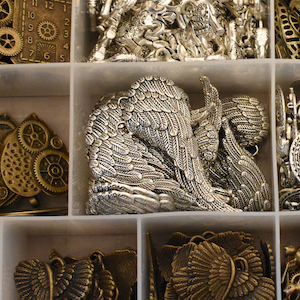 Paper Source
It is a delight to see the Paper Source collection of papers at Sandown; so many beautiful papers, all in one location!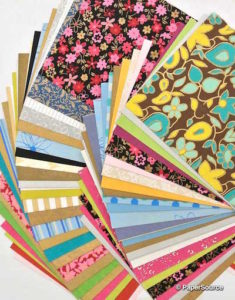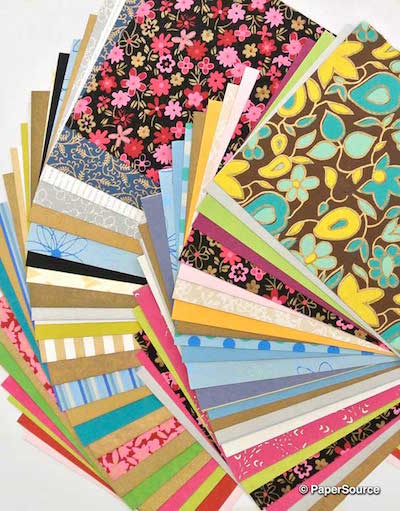 Papercraft Treasures
Vicki and the Papercraft Treasures team are bringing their range of craft supplies to Sandown, after joining us at Geelong in July.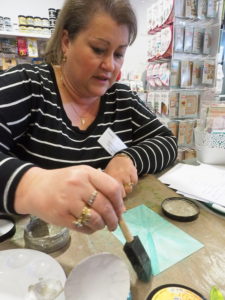 Scrapbooking N Crafts
Melinda is bringing their collection of Scrapbooking N Crafts chipboard cut outs, stencils and foam stamps.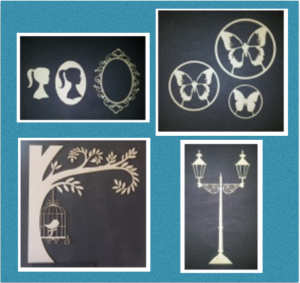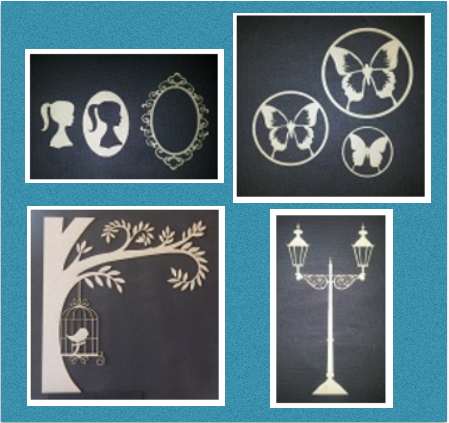 Our Favourite Retailers at Sandown
Our Picture to Page show would not be complete without our favourite retailers, each of them with their unique range of scrapbooking, cardmaking, mixed media art and papercraft supplies.
A Paper Experience
A Paper Experience have a great range of papercraft supplies.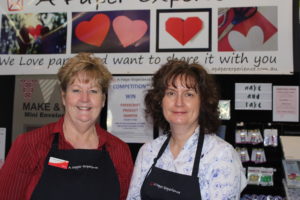 Bellbird Paperarts
Cathy and the Bellbird Paperarts team are coming to share their collection of craft supplies, along with fantastic demonstrations and a mini class "A Splash of Christmas" cards.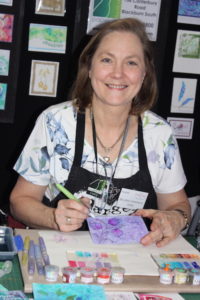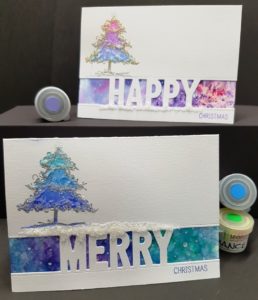 Catchy Crafts
Dina, Doug and the Catchy Crafts team are coming to share everything you could possible need for your papercraft projects.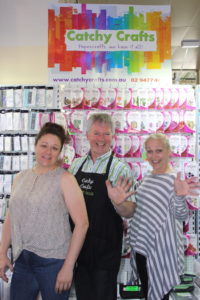 Creative Dreams
Creative Dreams are bringing their Boronia based craft store to Sandown!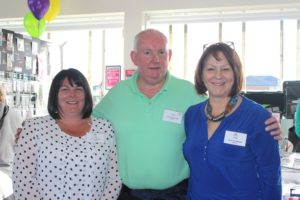 Creative Memories
Rae is sharing the Creative Memories scrapbooking albums and tools with us to Sandown.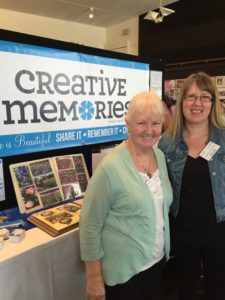 Eclectic Images
Eclectic Images are bringing their unique range of stamps to Sandown. Cathy and her team will be demonstrating and sharing their knowledge.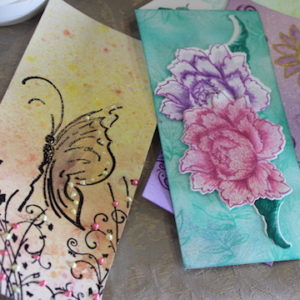 Hobby Hoppers
Barb and Trish are bringing their exclusive range of Hobby Hoppers craft supplies and Planner accessories.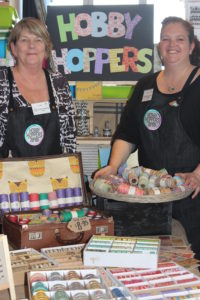 Kaszazz
Kaszazz is represented by Jenni and her team at Sandown, and we will get to see their latest offerings and crafty magic! AND they are holding a gorgeous mini class – details here.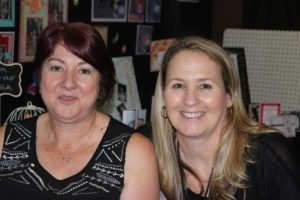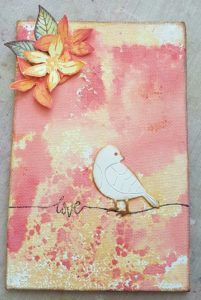 Little Bits
Lesley and the Little Bits team are back with their amazing demonstrations and mini class.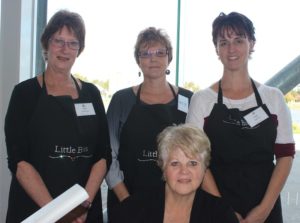 And here is your opportunity to create this delightful Christmas themed card in the Little Bits Mini Class.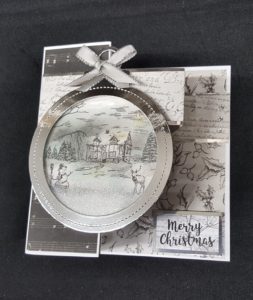 Manor House Creations
Irene and the Manor House Creations team are delighted to be bringing Di Garling along to share her scrapbooking magic with us. They also stock a gorgeous range of scrapbooking papers, floral embellishments and related supplies.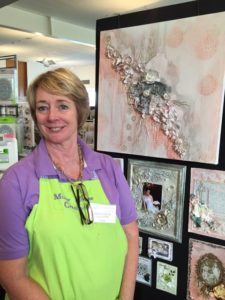 Mixed Media Art
Mixed Media Art are bringing you a wide range of mixed media goodness, including everything you need to get started in gel printing and more supplies to fire up your inspiration. Then you might want to jump into creating your own art journals; they have everything for that too! They are offering a fun Make and Take too!.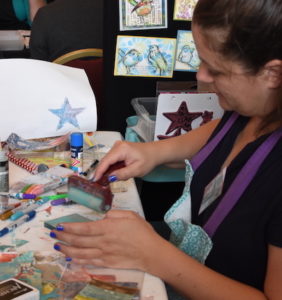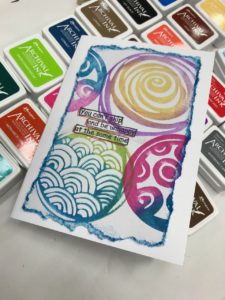 Papermaze Scrapbooking Supplies
Sharon is lugging the ENTIRE range of Papermaze Scrapbooking Supplies scrapbooking papers to Sandown, so she will have just what you need!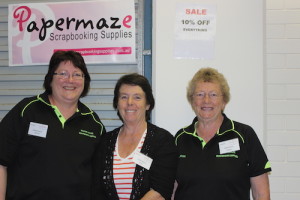 Paperstop
We always need more cardboard for our cardmaking, or whatever we need to turn our hands to, and Paperstop has a great collection for us! They will also have the envelopes we need to pop our cards into!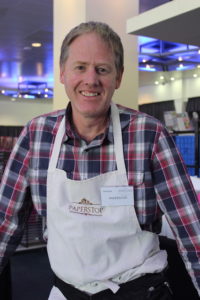 Paperzone
Bill and Mary bring their collection of dies and related craft products to Sandown and Paperzone will have something you are looking for.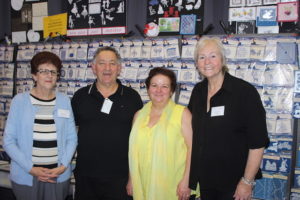 Scrap 2 Relax
Karen and the Scrap 2 Relax team are heading up from Druin to share their fun craft supplies with us. There will be a fantastic make and take, and features distress oxide ink pads, distress micro glaze and stencils.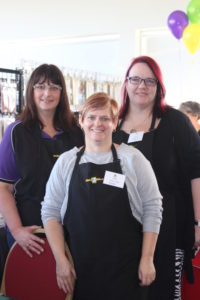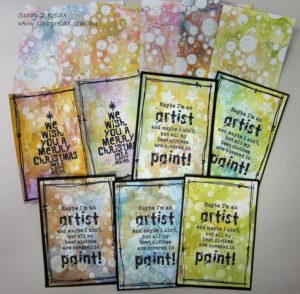 Skat Katz
The magical creativity of the Skat Katz creations will be on display at Sandown.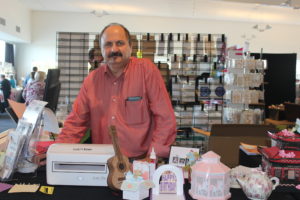 Stampin' Up!
Stampin' Up! is being represented by Janine and her team. They will be holding classes at the Sandown expo this year (details HERE)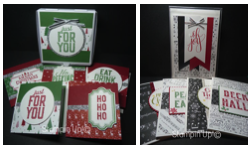 The Craft Emporium
Sonia is crafting up a storm over at The Craft Emporium and will be offering a range of mini classes over the craft show weekend. Details on their page.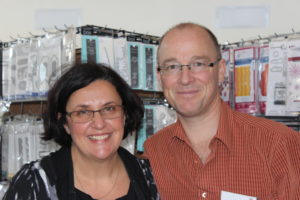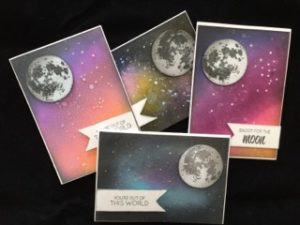 Plus Wait – There's More!
Classes at P2P Sandown
Details of classes at From Picture to Page Sandown papercrafts show are now available. Information regarding pricing and how to book will be on the retailers page.
See here for details -> P2PCrafts Classes
Mini-Classes at P2P Sandown
Details will be posted soon. Mini classes are offered for a small fee and are held at each retailer's site. See each retails for details on costs and how to make reservations.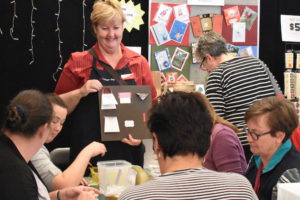 Make and Takes at P2P Sandown
Details will be posted soon – Make and takes are quick little projects, offered for free, to let you get your hands crafty during the papercrafts show.
Catering and Refreshments
At Sandown Papercrafts show this year, the catering and refreshments are provided by Di and the Highways team.
Kids Crafting Area
Once again, Janita will be hosting the kids and challenging their creativity in the Kids Crafting area. Just look for the balloons!
Getting to Sandown
Details here -> Getting to Sandown Picture to Page Show
~ * ~