The From Picture to Page and Beyond, Scrapbooking Expo and Papercrafts Show is back at the Cardinia Cultural Centre, Saturday 6 and Sunday 7 May. And we are excited to announce our line up of specialised papercraft retailers.

Retailers New to Pakenham
We are excited to welcome two new retailers to our Pakenham show.
Libby's Cards and Charms
Libby and her team have handmade cards, over 700 charms, die cut outs and generic dies. Their charms are used for scrapbooking, card making, quilting, jewellery making and many other craft uses. Link to the Libby's Cards & Charms Facebook page


Forever
This is the first time Forever has participated in the Pakenham Picture to Page show, represented by Samm Campbell. They offer wide range of products and services to provide the ultimate in memory keeping for the next generations with media conversion, software, cloud storage, Digital art, printing and more. You can read more about Forever here.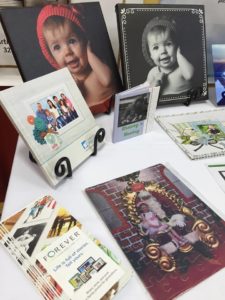 Crafts R Us
We welcome Siany and Crafts R Us to their first Picture to Page Show at Pakenham – details here!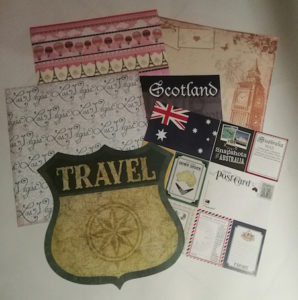 Paper Source
Paper Source are a late edition to the Pakenham show and we are delighted to have them bring their elaborate collection of papers to the Show. Click here for more information.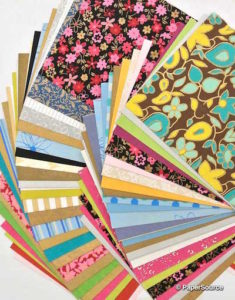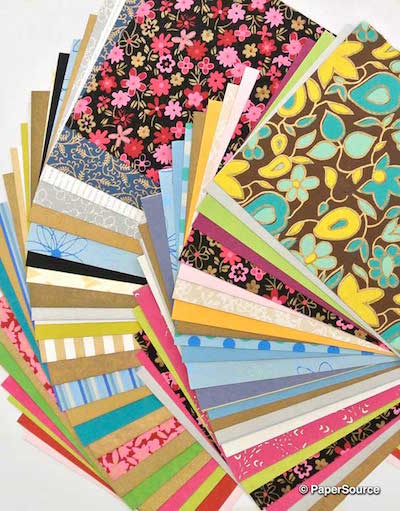 Returning to Pakenham
We have two retailers who we didn't see at the 2016 show and have returned.
Skat Katz
Fred, Lucy and the Skat Katz team always manage to amaze us with their paper creations. They specialise in a range of manual and electric paper cutters. These will be demonstrated across the weekend at the Picture to Page show.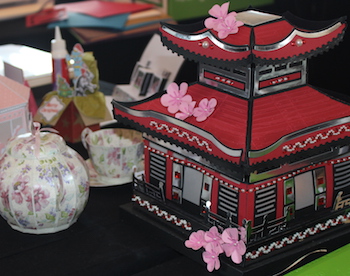 Crafters Cupboard
Crafters Cupboard in one of Melbourne's newest online crafts stores, with a delightful range of products, including the Paper Artsy range of chalk paints, offering a unique painting experience.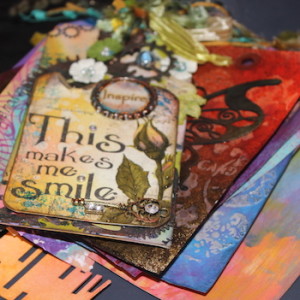 Our Favourite Retailers
Close to My Heart
Danielle and her team are back at Pakenham with their lovely range of scrapbooking and papercraft supplies. Details here.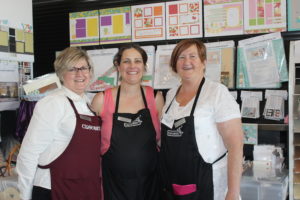 The Craft Emporium
The family owned Craft Emporium offers individually designed monthly scrapbooking and papercraft kits, along with loads of inspiration and examples to make your crafting quick, enjoyable and easy. Sonia is holding THREE different mini classes across the weekend –  Click here for more details.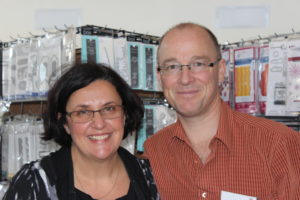 Scrap 2 Relax
Karen and her team are heading back to Pakenham, jam packed with the new ranges of Ranger products! Yay! Details still to come – click here.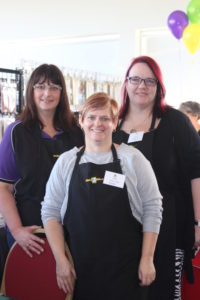 Creative Memories
Creative Memories has returned to Australia with a range of their own products including tools, albums, papers and decorations. Rae Dowie will be representing them at Pakenham. More details here.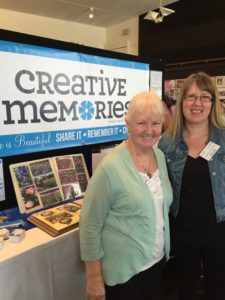 Bellbirds Paperarts
Cathy and her team run the lovely Bellbird Paperarts store, specialising in all things stamping and card-making related. Cathy is running a fantastic mini class at the Pakenham show – Details here.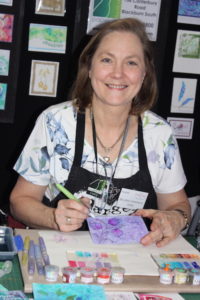 Manor House Creations
Manor House Creations is run the by the delightful Irene. They specialise in lovely scrapbooking papers and embellishments, with a range that you won't find anywhere else. Click here for details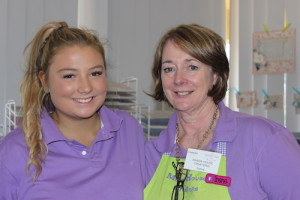 Kaszazz
Natalie Pecovnik is representing Kaszazz in Pakenham. They have their unique range of scrapbooking, cardmaking and papercraft classes as well as selling a great range of products. More details here.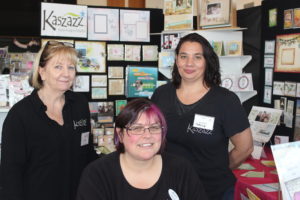 Stampin' Up!
Stampin' Up! makes papercrafting easy by offering a complete range of co-ordinated stamping and scrapbooking products. Everything is designed to work together. Janine Rawlins in our Stampin' Up! representative. Details here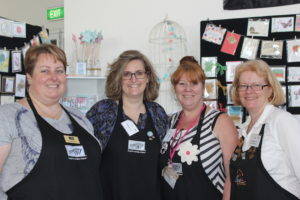 Hobby Hoppers
The Hobby Hoppers team are excited to be bringing and demonstrating Xyron products at Pakenham this year. It's the perfect tool for making stickers with a range of products and the best part is the adhesive is dry,  so they are perfect for art journals and super easy for Planner Girls (and Guys) to make their own planner stickers without having to use complicated software. Click here for more information. They will also have their fun range of Washi tapes and a variety of other embellishments.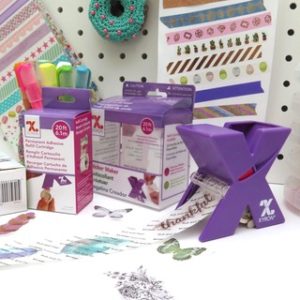 Create A Memory 4 U
Mandy offers a range of scrapbooking papers, embellishments, card making products, ribbon charms, metal embellishments, stickers (including gold silver, words and borders), dies for the cuttlebug/Bigshot machines, embossing folders and stamps. More information here.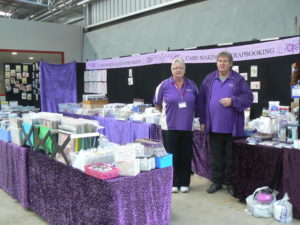 Little Bits
Lesley and the Little Bits team are the stamps and card making specialists, stocking a range of unique cardmaking products. Details of their mini-class can be found here.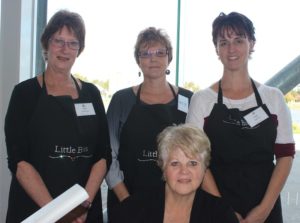 A Paper Experience
Kerri and her team offer a range of papercraft supplies – beautiful papers, card, amazing ribbons, embellishments and bling and washi tape. They will also be offering a free Make and Take – click here for details. They will also be demonstrating a range of dies and their multiple uses.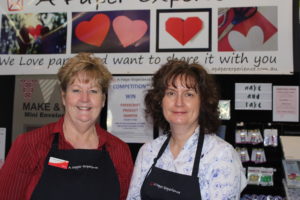 Flourish with a Bling
Bling, pearls, rhinestones, flourishes, embellishments – all their own designs. Flourish with a Bling aim is to provide their customers with quality scrapbook embellishments at very competitive prices. Details here.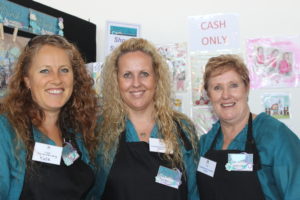 Mixed Media Art
The Mixed Media Art team coming back and are bring you a fantastic range of stencils, stamps, ephemera, Art Foamies and paints to inspire your scrapbooking, paper craft or mixed media project. Details for their Make and Take and demonstrations are here.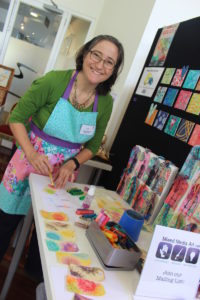 Eclectic Images
Cathy and her team at Eclectic Images will be along with their unique range of Stamps, Ink Pads, Embossing Powders, Scrapbook papers, Gloss and Cotton Blend A4 cardstock. Details here.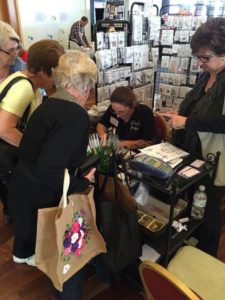 Paperzone
The Paperzone team stock a large range of dies, including Tattered Lace, Nellie's Choice, Embossing Folders and a large range of 3D die-cut decoupage supplies. Click here for more information.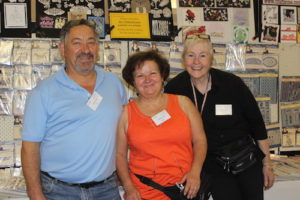 Paperstop
Steve and his team are bringing a fantastic range of paper, card, envelopes, pre scored cards, patterned paper and seals; perfect for all of your cardmaking needs. Details here.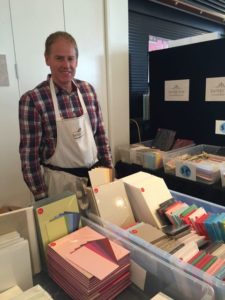 For more Information about Pakenham
For all details, including getting to the Pakenham show – click here