Michelle and the Mixed Media Art team are back and bringing you a fantastic range of stencils, stamps, ephemera, Art Foamies and paints to inspire your scrapbooking, paper craft, art journaling or mixed media projects.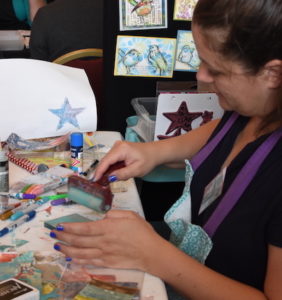 The aim of this team is to stock a broad range of tools and materials that have multiple uses, so you can be assured that you can create many projects, as well as integrating them with tools and materials you already have at home!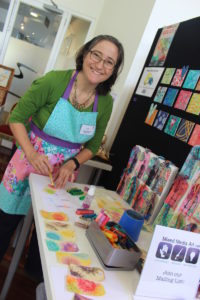 The Mixed Media Art team believe everyone can be creative!
Sandown 2017
At the Sandown Picture to Page Papercrafts show, the MMA team will be offering a *free* Make and Take, using Art Foamies and Archival Inks, on watercolor paper.

Pakenham & Geelong
The MMA team have created this cute little booklet to create as their Make and Take, where you will learn a range of papercraft and  mixed media art skills and techniques, from bookmaking, gel printing, stamping and shading! And you can take this book home to finish off.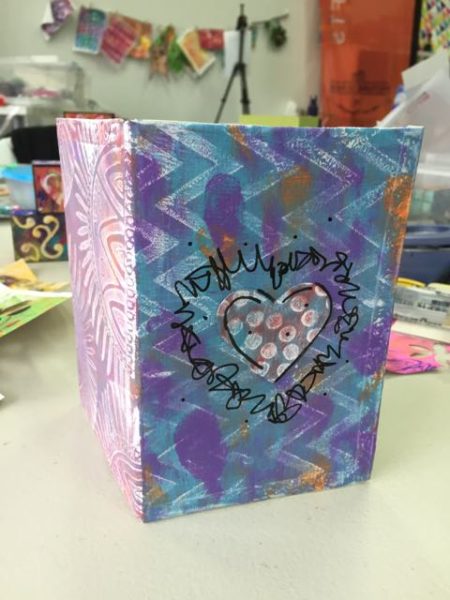 The Make and Takes sessions are free but you do need to book into a session. See the MMA team at the stand to book in. Each session will be about an hour long and start hourly, from 10am on Saturday and 10:30am Sunday.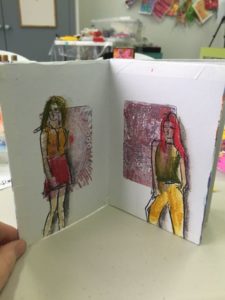 The MMA team will also be demonstrating all weekend! You will be able to see gel printing for yourself, as well as play with the fantastic Art Foamies. There will be a  "Gel Plate Starter Kit" special available, with everything you need to get started with gel plate printing. All you need to add is some paper and inspiration!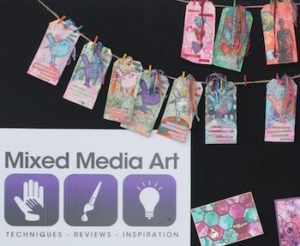 This tag is created using Gelatos and Art Foamies.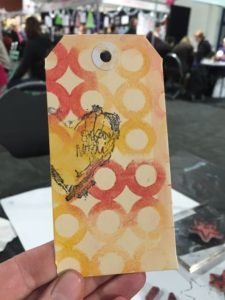 Plus the MMA team will be stocking everything you need to make your own art journal. See Making Your Own Art Journal for a complete tutorial. You can make a small, medium or large one!!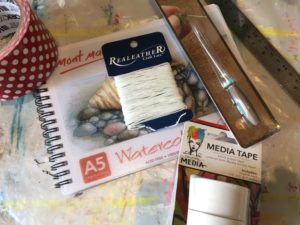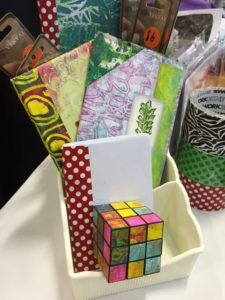 You can join the global community with their Creating Mixed Media Art Facebook page. They are also excited to announce their new studio and Store in Melbourne. Details of classes will be available at the show.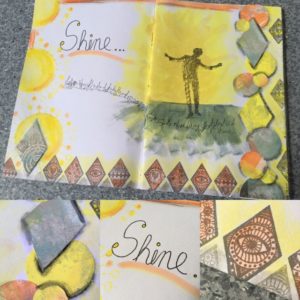 Visit mixedmediaart.net for more information about the team, their offerings and tutorials for many mixed media art projects. The website has hundreds of articles, tutorials and reviews – everything you need to jump into mixed media and art journals!
The team will be happy to show you any of their stocked products and, if the opportunity arises, to let you have a play! Getting your hands onto these products gives you the best perspective to see if the products suit you, and the range of crafts you do.