The From Picture to Page and Beyond Bendigo show is held on the second weekend in March, at the Kangaroo Flat Primary School Basketball Stadium, 60-80 Olympic Parade, Kangaroo Flat.
A range of specialist traders from Melbourne and around Victoria love coming to this show due to the enthusiasm of the crafters that visit us. Our traders offer a unique range of scrapbooking supplies, stamps and stamping materials, mixed media art supplies, to name just a few!
This boutique paper crafts and scrapbooking expo brings a huge range of experience and enthusiasm to Bendigo each year. Having a show just for paper crafters, scrapbookers and mixed media artists allows our traders to focus on the tools and techniques you need to see the latest products and watch demonstrations from our talented traders then their teams.
The Bendigo show also offers a range of free "Make and Takes" and mini classes (for a small fee) which allow you to have a go with the new products and techniques, ensuring you can replicate them again at home! And you walk away with a mini project you can be proud of.
Details for 2018:
Saturday 10 March 9:00am – 4:00pm
Sunday 11 March 10:00am – 4:00pm
Entry – Adults $8.00
Kangaroo Flat Primary School Basketball Stadium
60-80 Olympic Parade, Kangaroo Flat
Traders for 2018:
We have a great line up of local crafting talent, scrapbooking stores, stamping experts, mixed media fun and SO much more!
Click here for full details of our 2018 Retailers at Bendigo.
Directions and Getting there:
Kangaroo Flats is located close the Bendigo, a lovely 3 hour drive north-west of Melbourne. Make sure you are heading out the Calder Freeway when you leave Melbourne.
Access the hall from Freedman Drive.
Getting Here By Train
The Kangaroo Flat train station is our closest station, and a lovely 25 min walk. You can find timetable details on the V-Line website.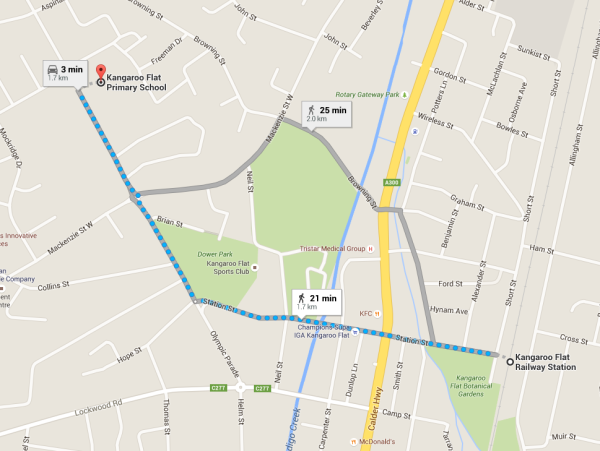 Accommodation:
Our preferred accommodation provider is Chris and Mick at Bendigo Homestead Motor Inn & Apartments. They can be contacted on (03) 5447 7455 and offer a generous discount to all of our Bendigo traders and crafters, so just mention you will be with the Picture to Page gang!
Bendigo Homestead Motor Inn & Apartments
508 High St, Golden Square VIC 3555
(03) 5447 7455