Cathy and her team run the lovely Bellbird Paperarts store, specialising in all things stamping and card-making related.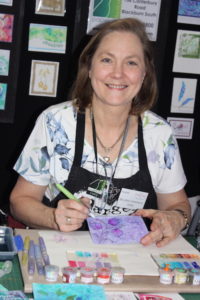 Sandown 2017
"A Splash of Christmas" Mini Class
A sprinkle of Nuance Powders, a spritz of water, a simple colouring technique with lots of 'Sparkle' and here comes 'A SPLASH of Christmas'.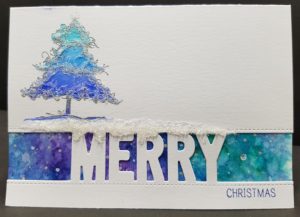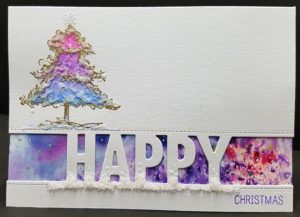 Nuance powders, our ultra fine embossing powder, Kaleidacolor ink pads, a gorgeous tree stamp, a Paper Rose die, our famous Cotton Blend card, Bellbirds Diamond GLITTER and Diamond DUST are ALL the products that you will use to create these stunning Christmas cards.
Choose between making a HAPPY or MERRY Christmas card.
Bookings will be taken on the stand on Saturday 14th and Sunday 15th October 2017.
Duration – approximately 30 minutes
Mini-Class Cost – $10
Geelong 2017
Cathy is bringing her Splash of Colour card mini class to the Geelong Picture to Page show.

A dusting of water colour powders, a spritz of water and hey PRESTO a splash of colour! In this mini class we will use Nuance water colour paint powders to create a stunning background. Bellbird Paperarts ultra fine white embossing powder will bring a Darkroom Room Door flower stamp to life and then Bellbirds beautiful Diamond glitter will enhance the petals. Micro beads and a few dots of liquid pearls will help to finish this gorgeous card design.
Bookings will be taken on the stand – Duration 30 minutes – CLASS Cost $10
Pakenham
Cathy is holding mini classes at our Pakenham show this year! You can make this fun card.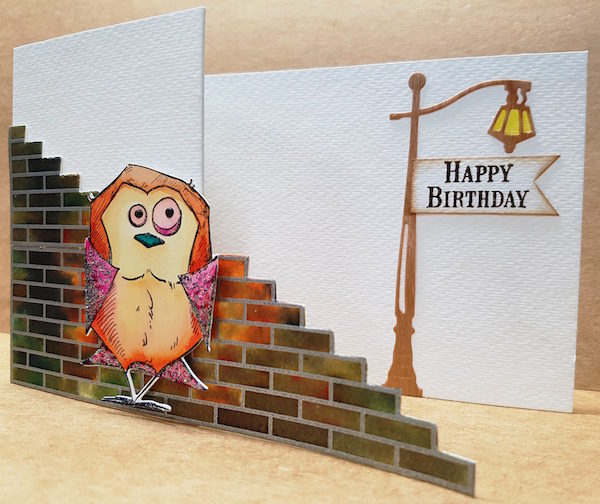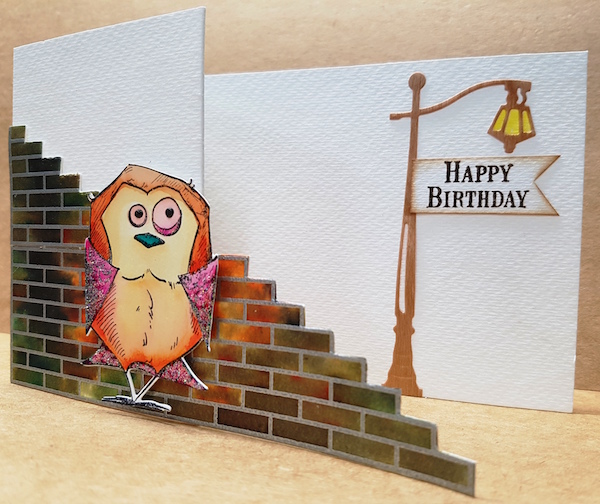 The class focuses on using Nuance water colour powders with the Bellbird ultrafine embossing powders and a resist method. Add a little simple colouring using Kaleidacolor inks and a water brush to bring a crazy cat, dog or bird to life!
The mini class will cost $10  and the class duration is approximately  30 minutes.
Saturday Classes on the hour, from 10am to 3pm
Sunday classes on the half hour, from 10:30am to 2:30pm
Bookings required (with payment on booking) and can be made at the Bellbird Paperarts shop [9894-8800] or on the day, at the Pakenham show stand.

Sandown
At the Sandown Papercrafts show, Cathy will continue to show you many wonderful watercolour techniques using pure pigment powders and ink pads.
Come along and watch Cathy's great demonstrations on using watercolour powders to produce stunning backgrounds, watch how a resist method brings a picture to life and learn about the simplest colouring steps so 'you too' can create beautiful cards.
Nuance Powders will be available in the original 15 colours + the set 5 colours released in May … AND WAIT FOR IT!…
the BRAND NEW JUST RELEASED set of 5 NEW colours – Coral, Nutmeg, Berry, Ocean & Olive. "I can't wait for them to arrive" says Cathy!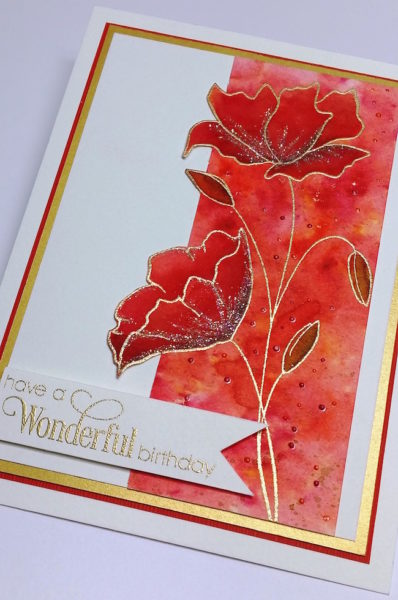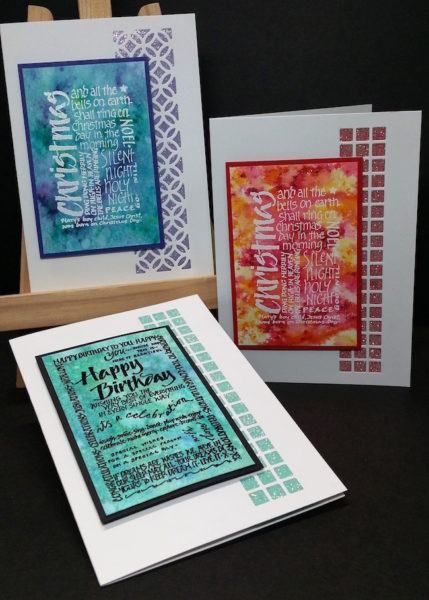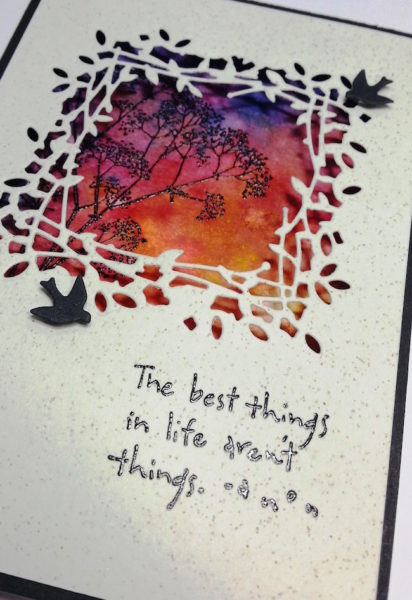 You can  check out their class list on the Bellbird Paperarts website.
The Bellbird Paperarts Store is located at:
138 Canterbury Road, Blackburn South, Victoria 3130
(03)9894-8800

Shop Hours:
Monday CLOSED
Tuesday to Friday 9:30am – 4:00pm
Saturday 9:30am – 4:00pm