Looking for a list of mini classes that are being offered at this year's bendigo show?!? You have come to the right place.
This year we have three retailers offering a mini class, held at their stands for a small fee. It is really amazing to see the number of papercraft skills that can be packed into a mini class. And it's your chance to get hands on and play with the latest products, stamps and more!
Little Bits
The Little Bits team are offering this cute card as their mini class. The cost will be $5.00 with a $5.00 voucher included in the kit to be redeemed on the stand. Classes begin at 9.30 on Saturday and 10.30 on Sunday. Bookings will be taken at the stand and are essential. All materials and equipment is included so all you has to do is pop your name down and turn up at the appropriate time.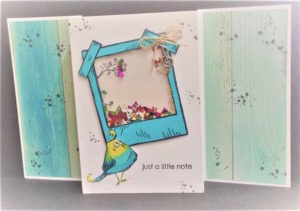 The Craft Emporium
Sonia is running mini classes throughout the two days, where you will be making these lovely project – this amazing greeting card.  The cost of the class will be $15 and should take 45 minutes. Book your mini class at The Craft Emporium stand.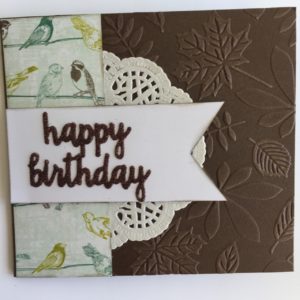 Stampin' Up!
Heather and Rosalie are going to be at the Bendigo Picture to Page show. They are offering an exciting collection of mini classes, each day 11am and 1pm. See Heather at the Stampin' Up stand to book.
Saturday: 11am Decorated Notebook with matching card.($15 fee)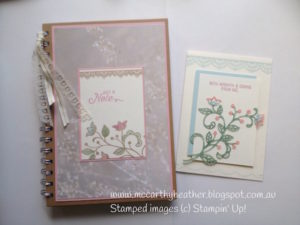 Saturday 1pm Tarnished Foil Embossed Card ($10 fee)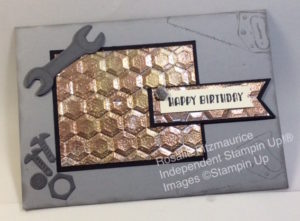 Then on Sunday: 11am: Chickens Fun Fold Box Card ($10 fee) with choice of numbers for age (or 21 again)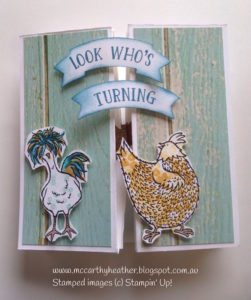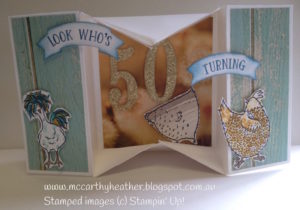 Sunday 1pm: Pretty Carousel Hexagon box ($10 fee)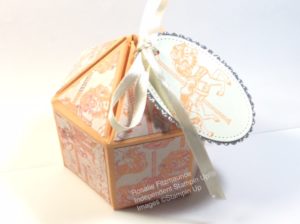 If you are looking for more details about the Bendigo Picture to Page Papercrafts show & Scrapbooking Expo – click here.