Kerri and the A Paper Experience team offer a range of papercraft supplies – beautiful papers, card, amazing ribbons, embellishments and bling and washi tape. They will also doing demonstrations across the weekend.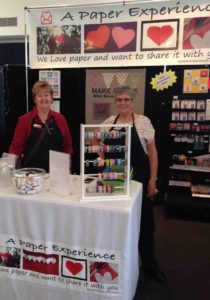 See their entire range on the A Paper Experience website.
Sandown 2017
Kerri will be showing off the Couture Creations GoPress and Foil machines.

The GoPress and Foil machine is an amazing concept machine that emcompasses Letterpress, hotfoil, diecutting and embossing and can be used with most of the popular diecutting machines around. It will add the perfect finish to craft projects, invitations, cards and much more!
Pakenham 2017
Make and Take The Paper experience team will be making this cute little Handbag note card with you – just in time for Mother's Day!

Demonstrations They will also be demonstrating the beautiful Nellie's 3D folded heart die – available in 2 sizes large and small.

Sandown 2016
A Paper Experience has a great offer for the Sandown show!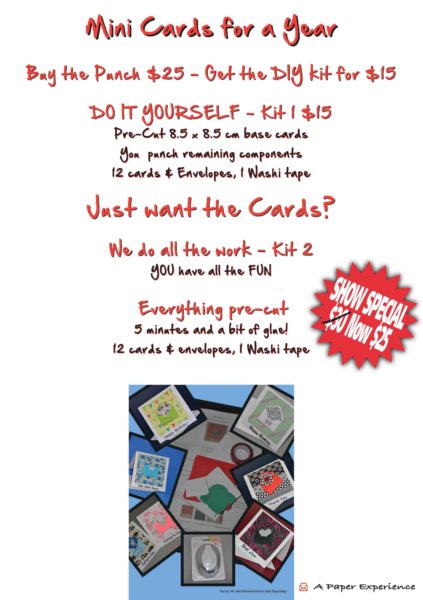 Kerri and her team love all things paper! Card making is their second love but they are always on the lookout for the wonderful, innovative inventions from the world of papercraft.
A Paper Experience believe there's still is 'a time for paper'.  For all those wonderful celebrations throughout life, and they love to share their knowledge and passion with you – for all your DIY papercraft projects, cards and invitations.